PearSongs Backline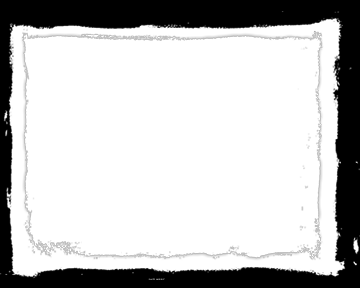 Sound like a Star
Play like a Pro

Bespoke Backing Tracks
for
Musicians
Guitar/Vocalists
Keyboard players
..........
Over 10 years ago, Pam and I started to record and use backing tracks in our shows. With the focus being on quality + a touch of originality, we now receive many glowing comments, the most popular being 'You sound so good....far better than the others!'

The selection of backing tracks for sale is limited to examples of the classic pop/rock songs we admire. Further tracks will be added in our own time!
Before ordering, if you require further information regarding arrangements, count-ins, endings, wav. files for loopers, etc, please message us at the foot of this page.

Backing track store
Tracks
B.Let's Dance - David Bowie

€ 20.00

B.Bohemian like you - B - Dandy Warhols

€ 20.00

B.Always the Sun - The Stranglers

€ 20.00

B.The way it is - G - Bruce Hornsby & the Range

€ 20.00

B.Take me to church - Dm - Hozier

€ 20.00

B.The Great Gig in the Sky - PinkFloyd

€ 18.00

B.Albatross - E - Fleetwood Mac

€ 20.00

B.Wings - E - Birdy

€ 20.00

B.Little Wing - Em - Jimi Hendrix

€ 20.00

B.Face in the Crowd - Em - Tom Petty

€ 20.00

B.The Beds are Burning - Midnight Oil

€ 20.00

B.Ain't Nobody - Dm - Chaka Khan

€ 20.00

B.Everybody wants to rule the world - Tears for Fears

€ 18.00

B.Smooth - Am - Santana

€ 20.00

B.Money for nothing - G - Dire Straits

€ 20.00

B.You Get What You Give - New Radicals

€ 20.00

B.Mr Jones - Counting Crows

€ 18.00

B.Radio Ga Ga - E - Queen

€ 20.00

B.Another brick in the wall - Dm - Pink Floyd

€ 20.00

B.Benny & the Jets - G - Elton John

€ 18.00

B.Breathe - Em - Pink Floyd

€ 18.00

B.On the Beach - F#m - Chris Rea

€ 20.00

B.Olivers Army - G - Elvis Costello

€ 20.00

B.Uprising - Dm - Muse

€ 18.00

B.I'll Stand by You - Pretenders

€ 18.00

B.Where the streets have no name - U2 - D

€ 18.00

B.I Ran - Am - A Flock of Seagulls

€ 16.00

B.Running down a dream - Tom Petty - E

€ 16.00

B.Take on me - Am - AHA

€ 18.00

B.Owner of a lonely heart - Yes

€ 20.00

B.Don't get me wrong - Pretenders - C

€ 16.00

B.It's my life - Talk Talk - Am

€ 18.00

B.Don't you forget about me - A - Simple Minds

€ 18.00

B.Dancing in the Dark - G - Bruce Springsteen

€ 16.00

B.Another Nail in my Heart - Squeeze

€ 16.00

B.Road to Hell - Am - Chris Rea

€ 18.00

B.Fragile - Sting - F#m

€ 18.00

B.Rebel Yell - C#m - Billy Idol

€ 16.00

B.Echo Beach - Am - Martha & the Muffins

€ 16.00

B.Somewhere in my Heart - Aztec Camera

€ 16.00

B.Trash - C - Suede

€ 16.00

B.Chain Gang - D - Pretenders

€ 16.00

B.Down Down - Status Quo

€ 16.00

B.Wrapped around your finger - The Police - Am

€ 18.00

B.Kid - Pretenders

€ 16.00

B.Parisienne Walkways - Gary Moore

€ 18.00

B.Woodstock - Mathews Southern Comfort - Am

€ 18.00